Montgomerie Links is located midway between Hoi An (a UNESCO World Heritage Site) and Danang, Vietnam's vibrant third largest city. It is just 15 minutes drive from Danang International Airport, which is serviced by direct local and international flights. Two other UNESCO World Heritage Sites, the Imperial City of Hue and My Son Sanctuary, are also within easy reach.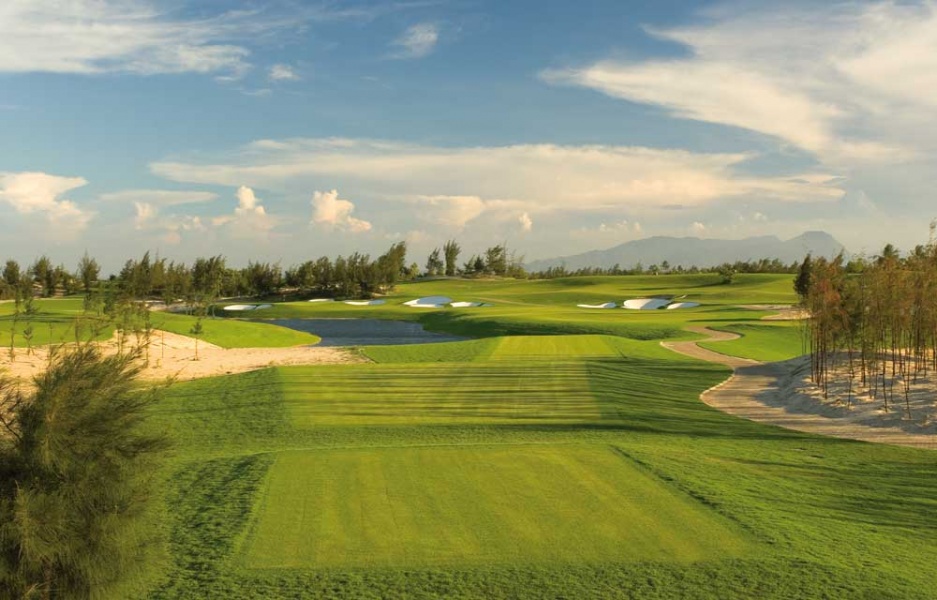 The 2012 Forbes Travel Guide rated Montgomerie Links as one of Asia's ten most elite courses. It has been designed to capitalize on its close proximity to the warm, tranquil East Sea and famed Marble Mountains, which are clearly visible from various points on the 18-hole course. The over-arching design philosophy behind all of Colin Montgomerie's designs is to work closely with natural characteristics of each site.
The Montgomerie Links is another of the fourth fabulous golf course in Denang that are worth the trip to play. That said, it is not a links layout, but rather a parkland one with lots of water, trees, and lush green grass. Located adjacent to the Danang Golf Club, the course is hardly a copy-cat of Norman's design, but IMG in-house architect Brit Stenson with input from Colin Montgomerie has created a course that is exceedingly picturesque and maybe even a shot or two more difficult than its neighbor.
Montgomerie Links Vietnam has many truly outstanding natural features. The sandy soil, wind-blown dunes, and indigenous vegetation combine to create the framework for a very strong links-style golf course that caters to players of all abilities and is a sheer delight to play.Although the course doesn't officially have a signature hole, the stunning par-5 12th is truly memorable. Playing slightly uphill to a bunker-riddled fairway, the hole is framed by the clubhouse in the background and has been described as the best par-5 in Vietnam.
The Montgomerie Links is also part of the Vietnam Golf Coast consortium and to find out more, let's set your golf plan with JG Golf via www.visitdanang.com.vn