The course is superbly located in Dalat in central Vietnam, a short half hour flight from Ho Chi Minh City or 1.5 hours from Hanoi, and is affectionately known as 'Petit Paris'. The course makes full use of its mountainous setting and cooler climate with breathtaking views of famous Xuan Huong Lake nestled amongst French inspired architecture.Our Club House sets the scene for the entire course, built in 1956 and restored to its former beauty. It houses a fully equipped pro-shop, locker rooms and international standard restaurant situated on 5000 feet (1500 m) above the sea level in the cool central highlands of Vietnam lies Dalat Palace Golf Club. At 7,009 yards length.
Dalat Palace Golf Club is an enjoyable challenge for golfers of all levels. Low handicap players will be tested by a series of lakes which meander through ten of the eighteen holes. This undulating course sits right in the heart of the city with panoramic views of Dalat and its stunning beauty is unforgettable.Dalat Palace Golf Club is a private golf club located in the heart of the "City of Eternal Spring", at the Vietnam Highlands. Founded in 1922, Dalat Golf Club has a dynamic membership comprised of civic leaders, business owners, executives, and retirees of many local and national companies. Our Golf Club is considered to be one of the top golf clubs in Vietnam.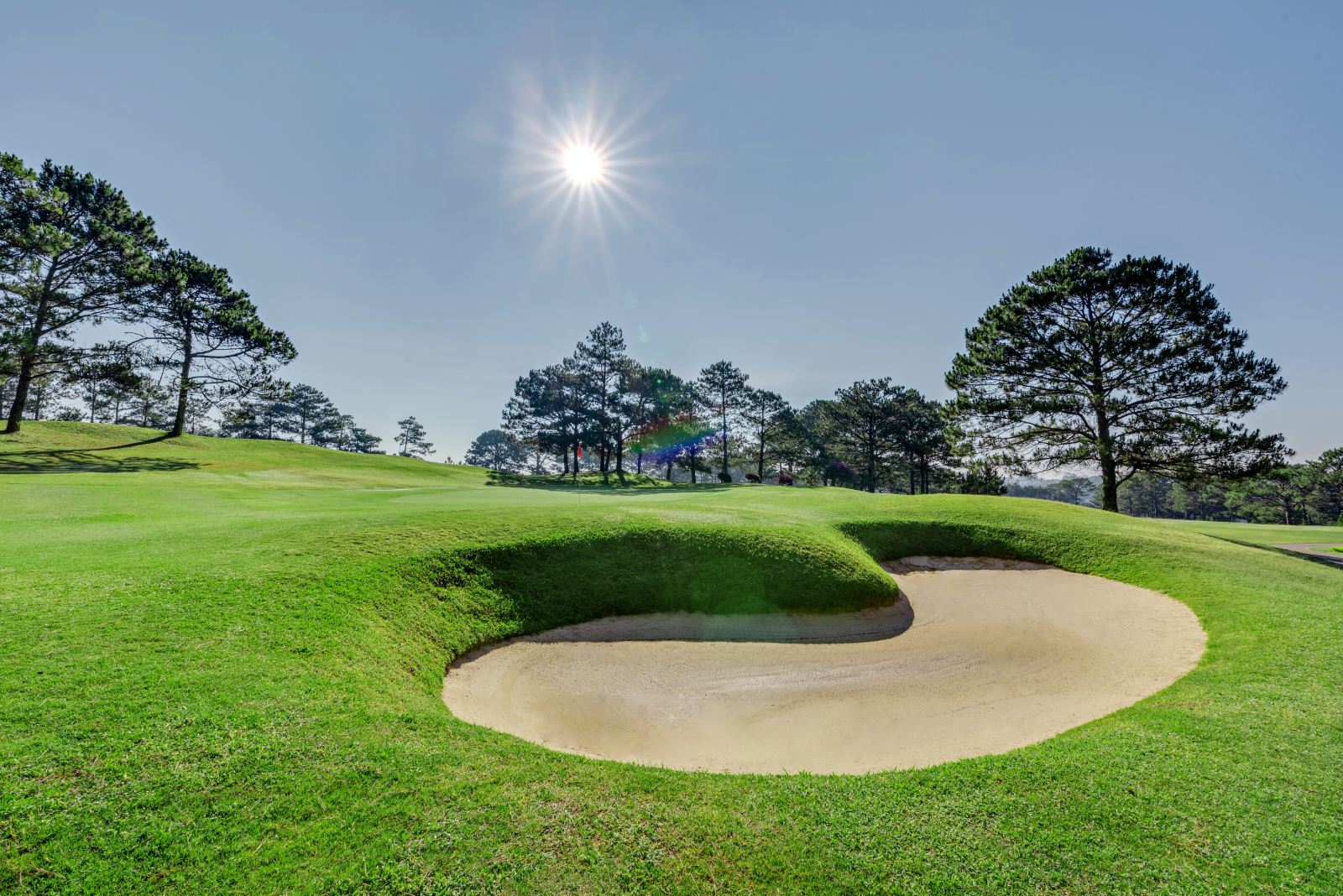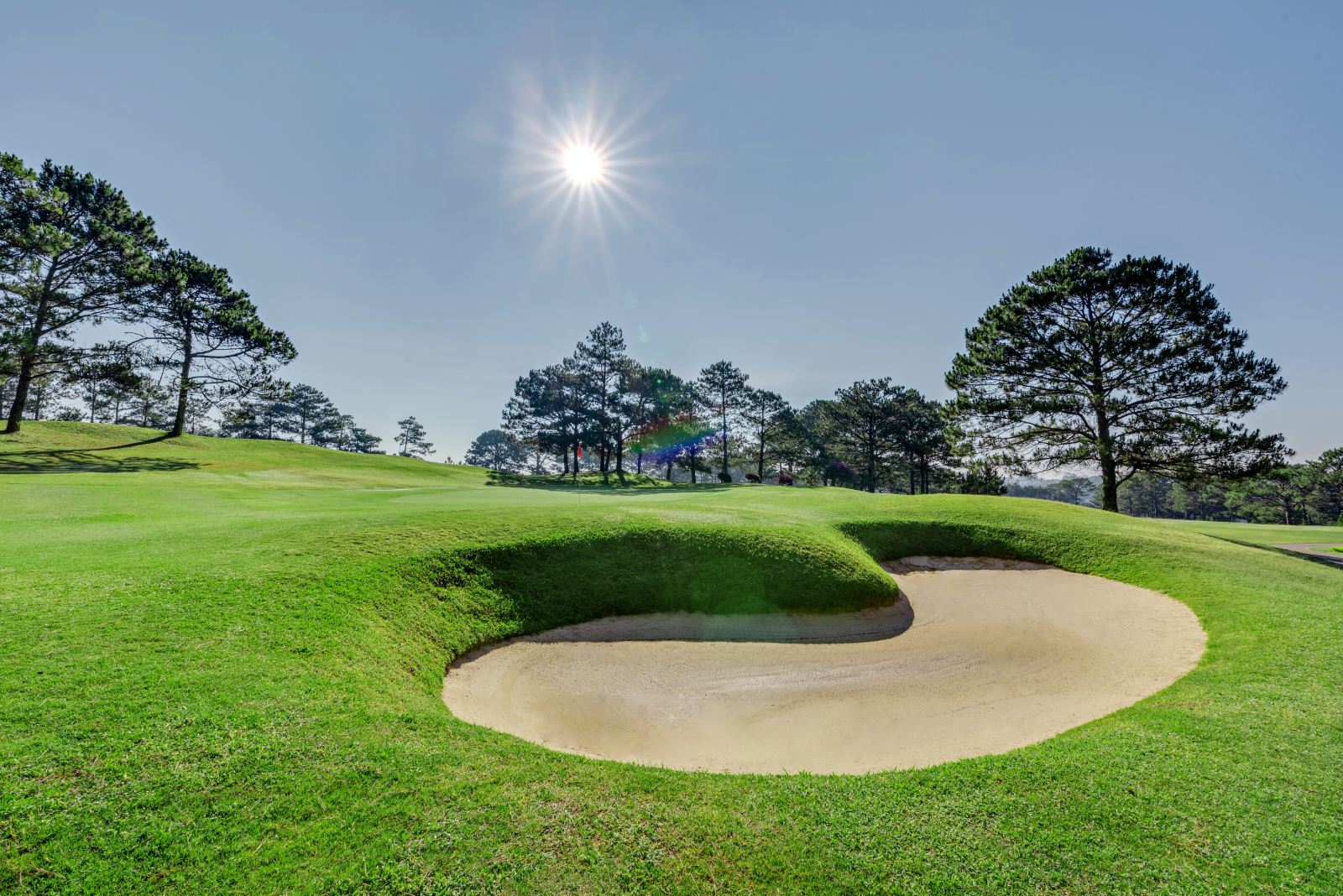 At Dalat Palace Golf Club you will find a friendly, family oriented culture, one conducive to building friendships and life-long relationships. Our golf course is a challenging, meticulously-groomed tract set among rolling hills and mature pines, tucked privately onto acreage border in the centre of Dalat. A 1994 renovation of our greens and fairways promises a heightened golf experience. Excellent facilities provide a perfect venue for a wide range of meetings and events or additional social engagement opportunities.
The Specifics : Type : Semi-private course , Green fee, Caddies. included, Carts.