VIETNAM GOLF ETIQUETTE
Vietnam is one of the faster growing golf destinations in Asia, 2019 Vietnam honorary 3- biggest titles in golf destination: World's Best Golf Destination, Asia's Best Golf Destination by World Golf Awards and Best Golf Destination in Asia Pacific by Asian Golf Awards. Many aspects of golf etiquette here are unique and are strongly characterized by the country's culture and custom. The Vietnamese style is more relaxed which helps ease the frustration of holiday-planning for golfers. After all, when in doubts, a simple show of courtesy goes a long way.
WHY GOLF IN VIETNAM
The Location: Vietnam is a beautiful and fascinating country made popular with its scenery and potential geographic layout that is fit to become a challenging golf destination. Bustling centers of commerce, industries and local colonial history stretches from the north of Vietnam all the way to southern provinces. The coastal golf course at Vung Tau, Danang, Nha Trang and Halong Bay are also homes to some of the best beaches-bay in the world. In Da Lat highland you can experience quality year-round golfing with mountain tee-offs and ideal outdoor temperatures of 15 degree Celsius.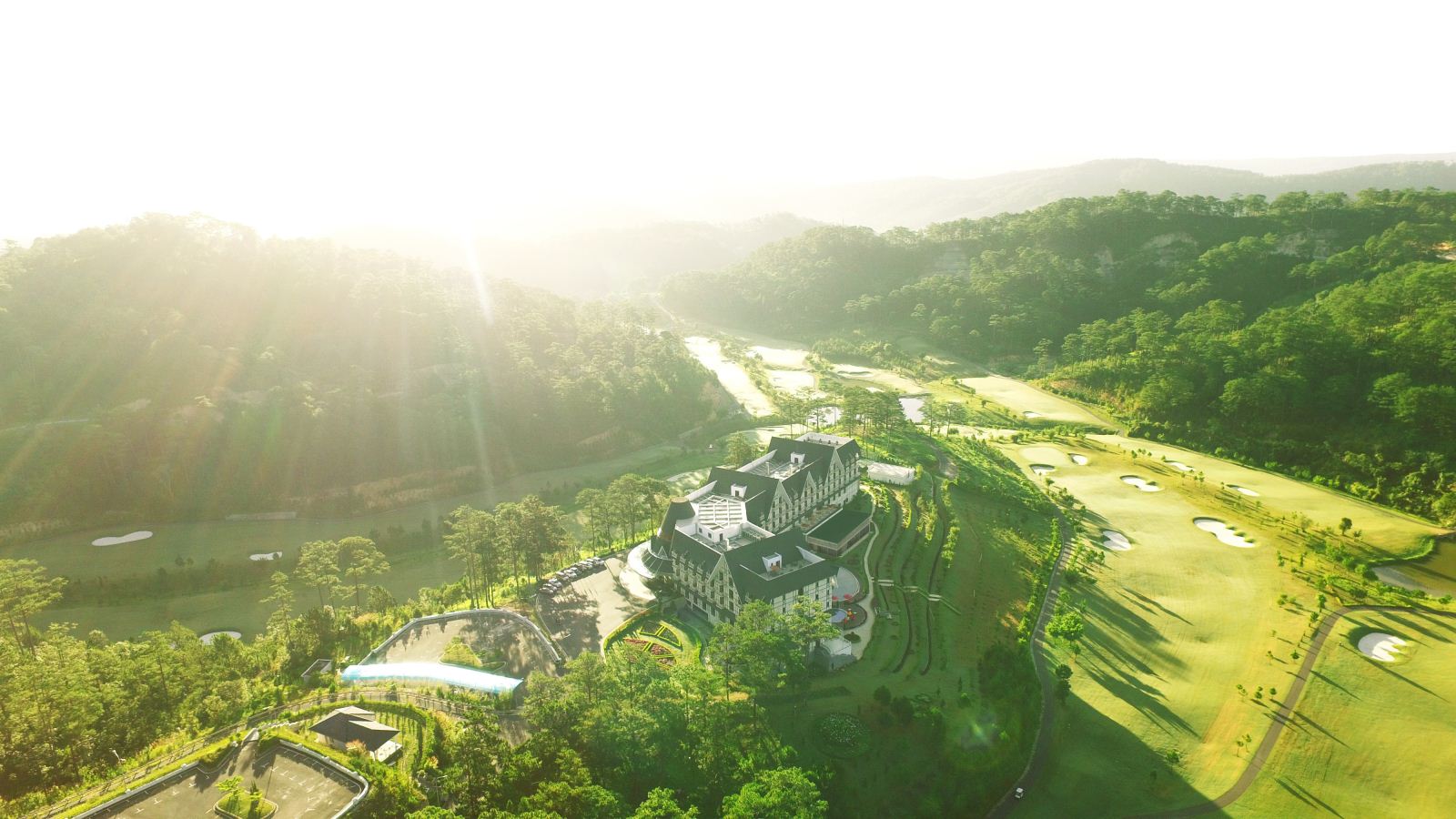 The Courses: Vietnam have many PGA standard courses, have been developed by world-leading golf architects such as Sir Nick Faldo design Laguna Lang Co Golf Club, and Greg Norman who designed Danang Golf Club, Ho Tram Stripe and latest KN Cam Ranh golf links. BRG Legend Hill and King's Course designed by world legend team Jack Nicklaus. Among the all FLC Golf Links course in Samson, Quy Nhon, Ha Long and Quang Binh by Schmidt-Curley Design. With a team of professional talents, rest assured that your golfing experience is in good hands.
The Caddies: Undergo professional training that emphasizes on courtesy and hospitality. Caddies provide assistance throughout the game which includes preparations before tee-offs, providing yardages to the green and marking, cleaning of golf balls. We are dedicated to making your golfing experience an enjoyable one.

The Foods: Vietnamese food is influenced by geography and history. Despite influences from other Asian cuisines, Vietnamese food retained its distinct identity. Traditional Vietnamese cooking is greatly admired for its fresh ingredients, minimum use of cooking oil and reliance on herbs and vegetables. As such, Vietnamese food has been ranked as one of the healthiest cuisines in the world.