Long Thanh Golf Club is located in the southern economic triangle, the center of Ho Chi Minh city about 40 minutes away. Designed by Ron Fream - founder of architecture firm Golfplan - Fream & Dale Golf Course Architecture.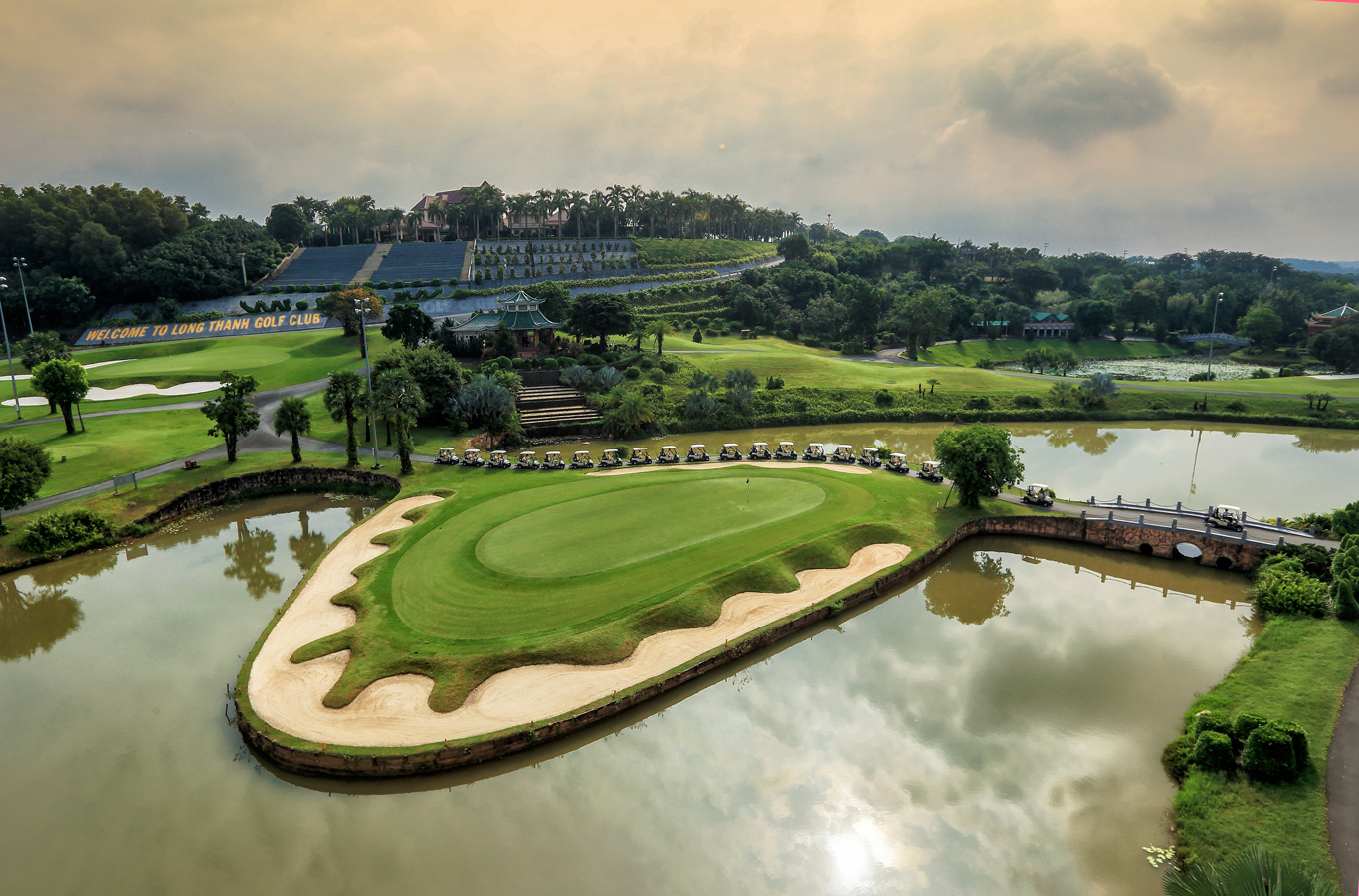 Long Thanh Golf Club was voted the best in Vietnam and is one of Asia's finest golf courses, also a serving nearly 1,000 members.grass & about 100 hectares located in the high hills, covered 2/3 of the circumference by the Dong Nai river, the climate here is cool, fresh and beautiful natural scenery gentle, poetic . Captivated by the way golf is designed winding through palm trees, the artificial lakes andwaterfalls white foam, grass Paspalum grass golf is special not only for the golf course accuracy for golfers, but also contribute to the landscape, cool climate here makes players feel relaxed absolute value. Currently, Long Thanh Golf is operating with 36 hole Golf Ground Hill Lake is exquisite design brings professional golfers as well as beginners golf challenge was thrilling and exciting lead.
The Specifics : Type : public course , Green fee, Caddies. Included, Carts.
Hill Course - Golf is a delicate design between the lush green fairways undulating, winding through palm trees and artificial lakes, small waterfalls. Rarely does a golf course in Asia can compare to Long Thanh Golf Club for the golfers can enjoy playing both the landscape and the environment clean and fresh.
Lake Course - Lake 18 holes golf designed with international standard light to play golf in the evening. At night, strip off the field as a fanciful and romantic. charms and beauty of Vietnamese style attraction seemed to be increased with lighting and fresh air, contributing to blows be more accurate.