FLC Ha Long Bay Golf Club opened for play in August 2017. Twenty minutes from Ha Long City and three hours from Hanoi, the 18-hole championship Schmidt-Curley designed layout offers stunning scenic ocean views over the famous UNESCO world heritage site. The golf course sits above the old town of Ha Long Bay and overlooks the spectacular limestone karst-riddled bay. The dramatic terrain offers a drastic departure from the sandy dunes of coastal Vietnamese golf sites.
The Ha Long Bay golf course belongs to the FLC Ha Long luxury resort complex and serves as the centerpiece of the project. The FLC Ha Long Golf Club course is short at 6,092 yards from the tips and plays to a par-71. Paspalum turf from tees to greens ensure good year-round playing surfaces. While the focus is on playability and scenery, there are a variety of challenges to test the skills of even the most seasoned golfers.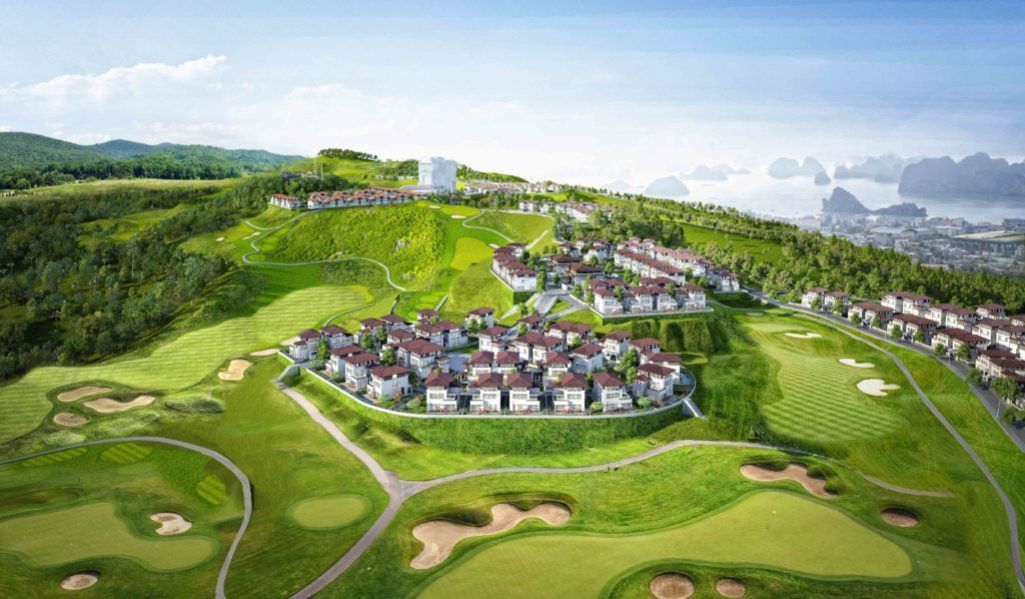 Four holes directly face Halong Bay, and others are laid out around cliffs and valleys. The five par-3 holes all have a panorama view of Ha Long Bay with two (the eighth and twelfth) likely to be compared to the iconic 7th hole at Pebble Beach, California. The tee box is an excellent stop for selfies or group photos.
The par five 12th hole plays 604 yards including a 40-meter elevation drop. Most holes feature wide fairways and accessible landing areas that make even mishit drives still playable. Sea breezes often blow off the bay and make accurate club selection a key to shooting well.
Several greens have a stunning backdrop of Ha Long Bay, viewed from high above, framed by rock outcrops and mature native vegetation, punctuated with pine trees. Above a series of ridges, the course features dramatic, sweeping views and substantial elevation changes. FLC Ha Long Bay Golf Club is worth a visit if nothing else for the magnificent views of the UNESCO World Heritage Site.