Located in Hai Phong City, BRG Ruby Tree Golf Resort was designed and built by Australia-based Pacific Coast Design Company, specializing in the development of leading golf courses around the world. The 18 hole par 72 course combines sport and leisure within an impressive 6,317 meter stretch of land
In 2009, BRG Ruby Tree Golf Resort was voted "Most Prospective Golf Course in Vietnam" by readers of Vietnam Golf Magazine.
One of the special points of the golf course is its tee system with four tees including the serving tee. This creates a big challenge for professional golfers but still is manageable by amateurs. The various sized greens, ranging from average to exceptionally wide along with skillfully placed bends allow the players a number of ball placement options. Artistically shaped bunkers and naturally flowing streams wind their way throughout the resort, offering a peaceful and friendly atmosphere. These features combine to create a new golf experience unlike any other (course) available in the country.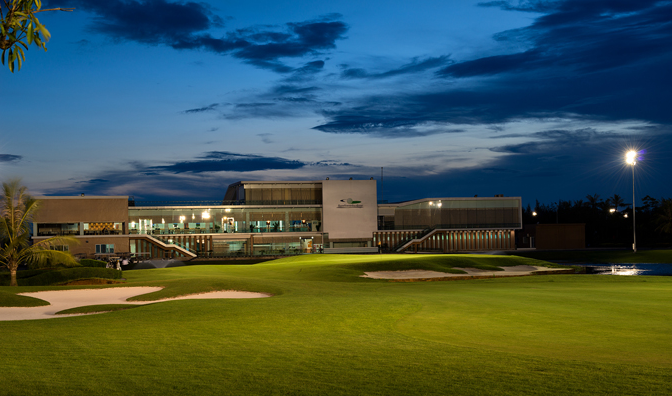 Though the golf course is a beautiful and friendly resort layout, there are 4 sets of tees to accommodate players of all levels. The design of the course has made full use of the many lakes and thus water comes into play on the majority of the holes. There are safe plays away from the water as well as risk / reward shots for the confident player. BRG Ruby Tree Golf Resort will satisfy players that come for a relaxing golf vacation by the sea as well as those who become members and play everyday.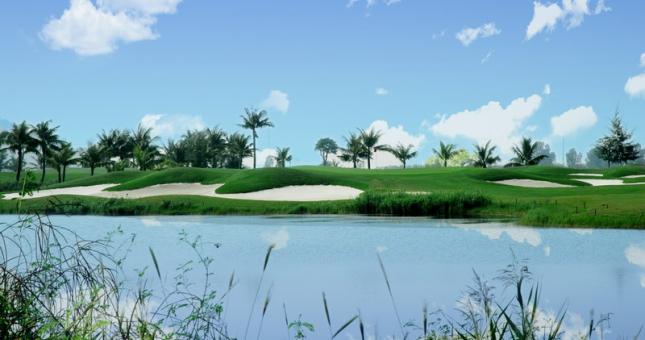 The well contoured greens are of varying size from medium to large allowing for many pin placement choices. This provides for ever changing playing strategy and will command the full attention of the players. The ocean breezes will also come into play regularly, cooling the players and adding challenge to their game. Paspalum grass has been chosen for the playing surface as it is the most suitable for the location and weather and will provide year round consistency on the fairways and greens alike