CLSGCC At over one hour's drive from Hanoi on the way to Halong Bay, on a magnificent valley nestling beside a large lake and surrounded by rolling forest hills proudly sits the premier golf club of Vietnam "The Chi Linh Star Golf and Country Club". The club house stands on the top of a hill, capturing a panoramic view of the picturesque facility, boasting remarkable landscapes.
The golf course with the immaculately conditioned fairways, fast greens, strategic bunkers and a large lake will ensure your golfing experience at Chi Linh Star challenging, enjoyable and unforgettable. The Chi Linh Star Golf Course will feature a 36 hole golfing challenge, with every hole constructed and designed to international standards. "The Best Place To Play" begins with nine holes, opened in November 2003, and when completed will leave you with an unforgettable golfing experience.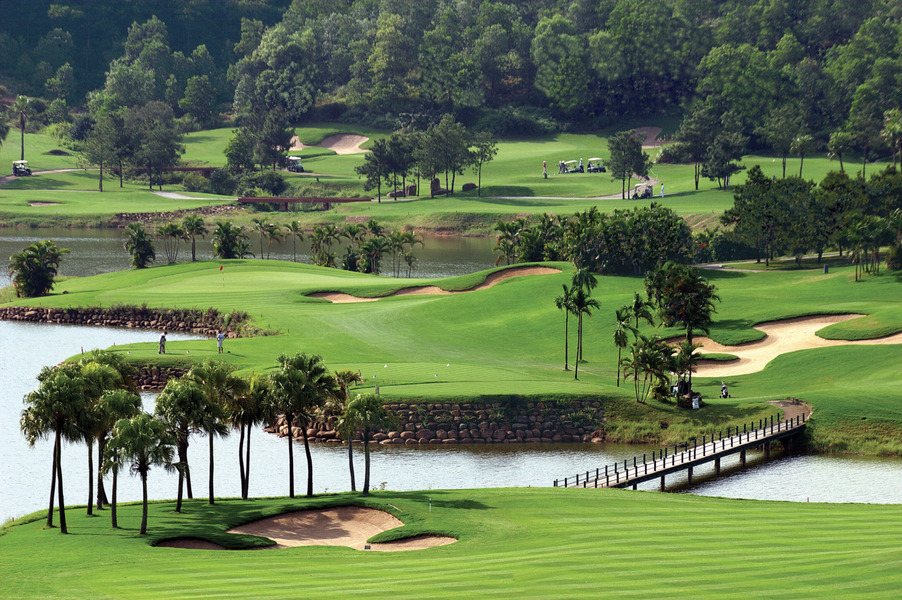 The site on which the course is being constructed lies within a beautiful valley, surrounded by rolling forest hills, and nestles beside a large lake complete with rolling creeks and natural water flowing from the surrounding area. Course maintenance equipment has been imported from the U.S manufactured by "Toro", a world leader in the industry, servicing the very best golf courses all over the world today.
The Specifics : Type : public course, Green fee, Caddies, Carts