The Song Gia Resort Complex is located in Haiphong city, taken about one & half hour by car from Hanoi town center, also can reach by daily flight serve between Ho Chi Minh City & Hai Phong Airport. Song Gia Resort Complex is built in the top region of water supply source where Gia River and Song Mok River meet together.
Prestigious facilities for golf, relaxation, sports and leisure, accommodation, business culture and art and shopping will make your life more fantastic and wonderful. Song Gia Golf and Country Club is a global masterpiece of golf course providing the best services and high class facilities to exceed Asian standard par 72 with 6,683 yards. There are various golf courses with total 27 holes including Membership 18 hole and Executive 9 hole depending on golfers' ability and challenge. With a open wide courses designed through the river, you can have more pleasant plays.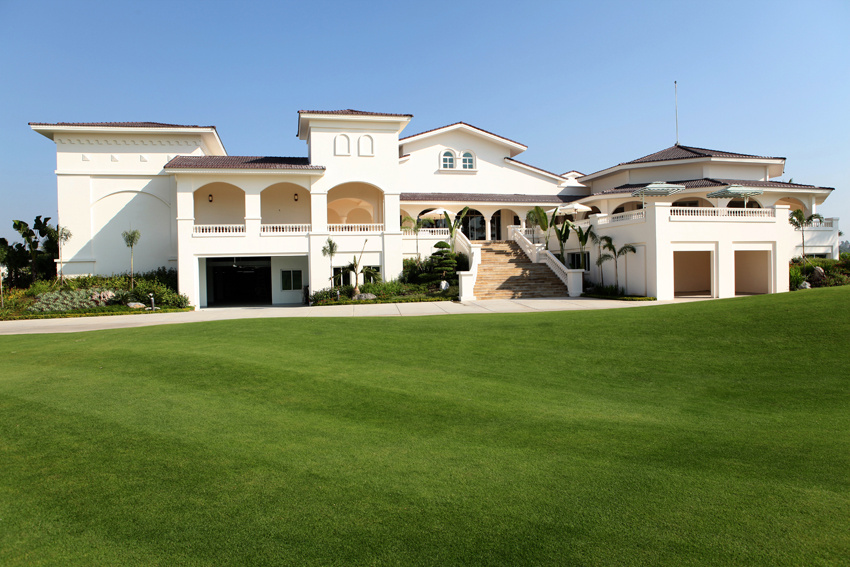 The Specifics : Type : public course , Green fee
1) River Course: "The most beautiful with large lakes". The course with beautiful, fascinating palm trees and fantastic view of Gia River. Once seeing the view, you can feel the sense of masterpiece of Golf Club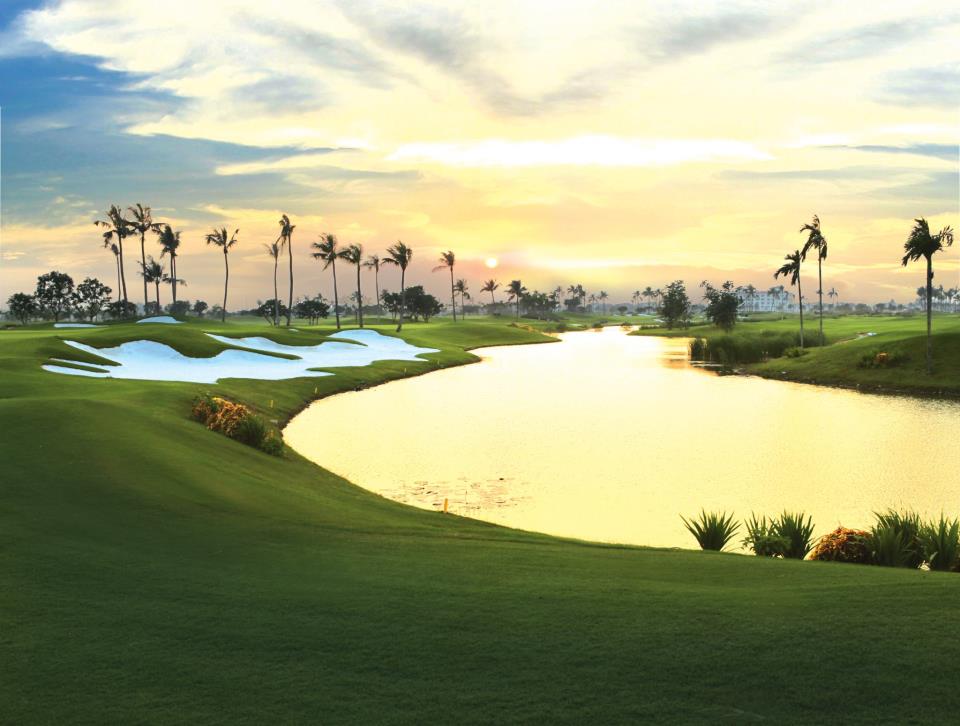 2) Hill Course: "Thrill of Hill Course together with river and lake!". E9 hole where you can feel the excellent perpective of the specialized designer of golf course. Appropriate tension and the pleasure of playing were maximized by controlling the balance and the level of difficulty for each course.
3) Ocean Course: "Nice shot while enjoying a cool breeze from Song Mok": It is great to play right next to the river. You can feel the essence of golf with the movement filled with tension.
Club House: Elegant Conversation and Rest at High Class Mediterrannean Style Club House with unique design of octagonal pavillion restaurant and 3 banquet halls, the club house serve you as VIPs providing excellent service more than premium hotel.