Song Be Golf Resort first opened its doors in 1994 and is regarded as Vietnam's first International Standard Championship Golf Course.Song Be now boasts 3-Nine holes course – Lotus Course, Palm Course & our newest and most demanding addition – the Desert Course.Golfers marvel at the beauty of the natural landscape as they attempt to tame the challenges presented by the championship layout of the 27 holes. Each course has its own uniqueness & challenges – featuring numerous lakes, natural bush reserves and large undulating greens. The most fearful of all is the Desert Course with longer & narrower fairways, an array of complex bunkers and abundance of sand that requires a high degree of accuracy & forward thinking from the golfers.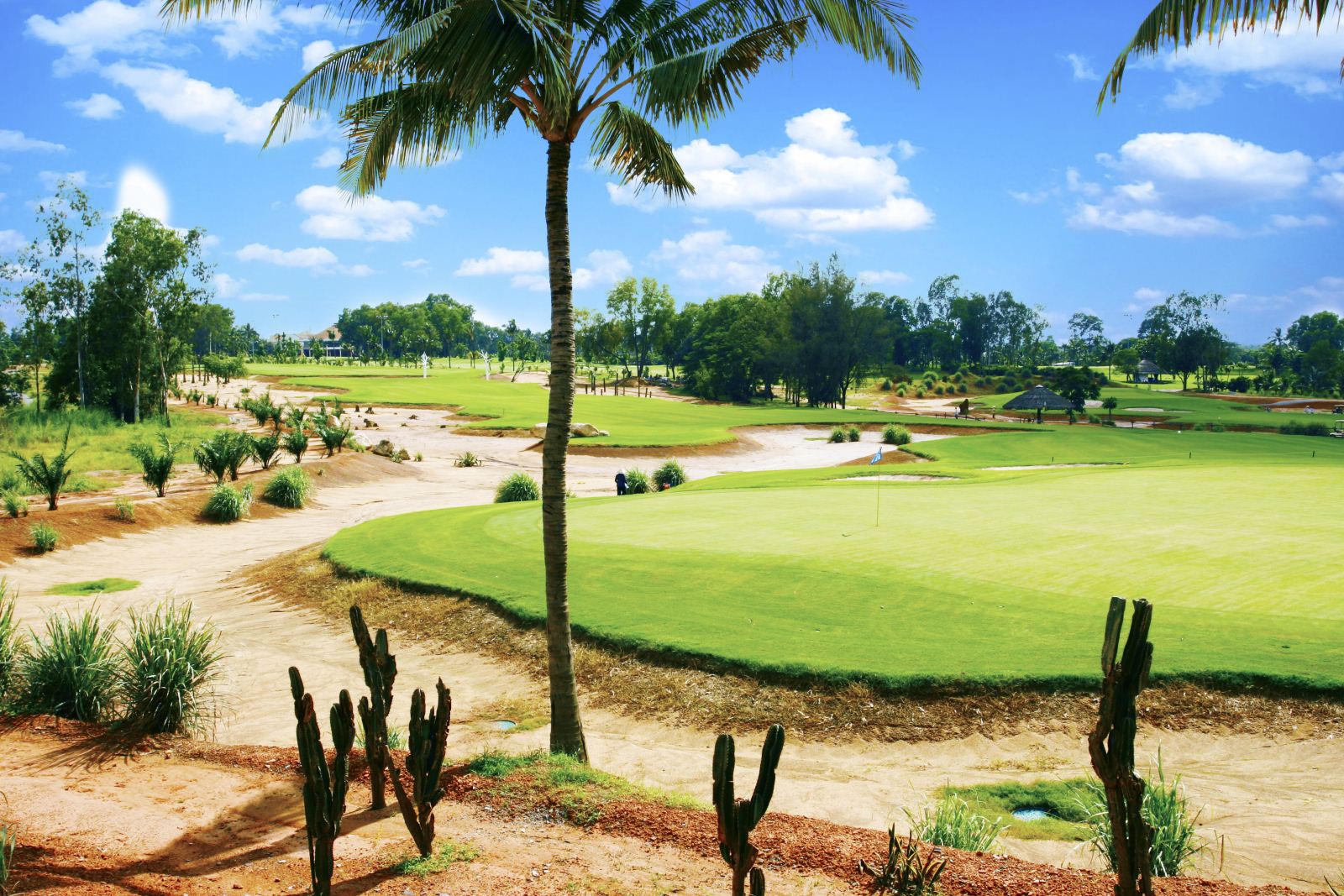 Situated in Lai Thieu, about 40-minute drive (20 km) from the center of Ho Chi Minh City and opposite the Vietnam Singapore Industrial Park (VSIP) and up-coming The Canary development project. our will definitely find a menu that is ideal for your event and budget here at Song Be as we offer an extensive array of interesting menus. Quality food is also assured by our award winning chefs who use only the finest ingredients.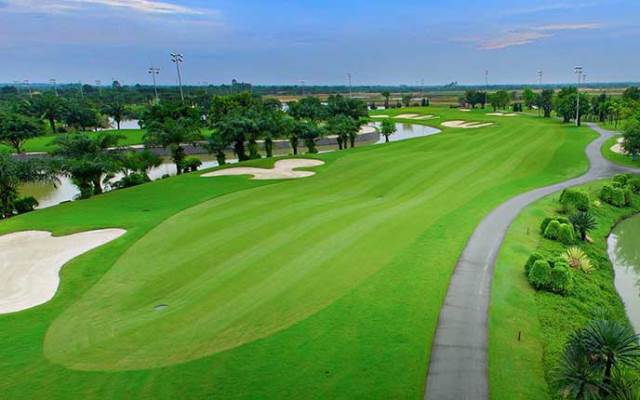 The Specifics : Type : public course , Green fee. Caddies, Carts.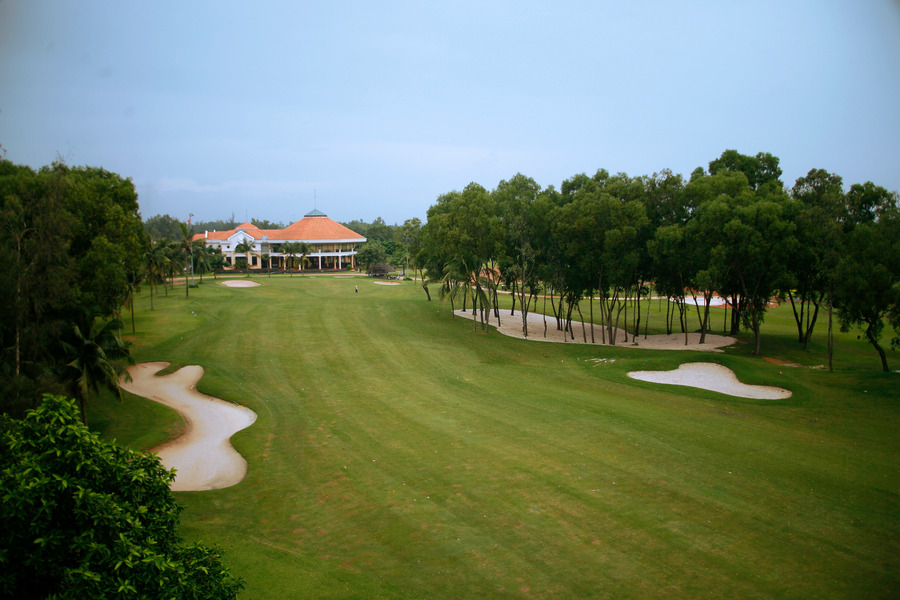 A)The beautiful Lotus Course lakes provide a relaxing backdrop for this stunning, yet challenging course. The varying slopes, well placed bunkers and scenic lakes make a round of golf on this course, not only a peaceful and unforgettable experience, but also one that will challenge any golfer:
Layout:
LOTUS COURSE
Hole
1
2
3
4
5
6
7
8
9
Total
Blue
511
397
337
510
180
360
387
363
176
3221
White
475
357
315
470
135
346
350
340
143
2931
Red
402
313
266
390
124
307
315
301
125
2543
Par
5
4
4
5
3
4
4
4
3
36
Index
9/10
13/14
5/6
11/12
17/18
1/2
7/8
3/4
15/16
OUT/IN
B)Palm Course trees, menacing bushes and narrow fairways are the main hurdles to overcome on this course. Indulge yourself in this lush, tropical landscape, while trying your luck on 9 of the most attractive holes you will ever encounter, and you will soon be transported from your busy everyday life:

Layout:
PALM COURSE
Hole
1
2
3
4
5
6
7
8
9
Total
Blue
405
114
364
463
310
383
358
140
469
3006
White
390
100
330
423
295
368
335
130
452
2823
Red
330
86
250
401
238
314
315
120
382
2436
Par
4
3
4
5
4
4
4
3
5
36
Index
5/6
17/18
13/14
3/4
15/16
1/2
7/8
9/10
11/12
OUT/IN
C) Our newest and most demanding Desert Course is one that will provide a challenge for even the professional. Beautifully landscaped with longer fairways, an array of complex bunkers and an abundance of sand, make this a highly stimulating course which is required a high degree of accuracy and forward-thinking from the golfer. This course is a new addition to our already well renowned resort, and one that we are extremely proud of:

Layout:
DESERT COURSE
Hole
1
2
3
4
5
6
7
8
9
Total
Blue
470
142
391
342
355
153
408
340
555
3156
White
440
127
374
330
320
132
381
322
515
2941
Red
409
115
299
292
275
120
342
308
443
2603
Par
5
3
4
4
4
3
4
4
5
36
Index
15/16
13/14
3/4
11/12
7/8
17/18
1/2
5/6
9/10
OUT/IN